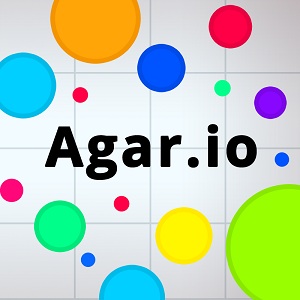 Agar.io
About
In Agar.io, you will play as a cell, your chief goal is to become larger and larger and then rule the cell-world as soon as possible. So, let absorb other smaller cells and players to grow!
How to play
Playing buttons are: "W": throw single food, "E" multiple food, "CTRL and middle button of mouse": multiple separate, "Space": single separate, "Double clicking the mouse": showing your place
If you want to overcome your competitors and see your name on the scoreboard which located at the left side, click the "share and save" button in the game which placed at the left section.
Tips and Tricks
In case that you're in a region with many particles and fewer enemies, splitting (tap W) will help you collect the particles quicker. Or when facing up with other bigger enemies, this method will help you reduce your size and make the opponent bigger (hard to move fast).
It can be said that Agar.io is the simplest and most addictive game ever. Give this great game a try and it will soon be your preferred game in the free time.
Comments