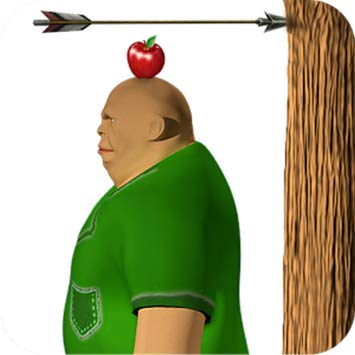 Apple Shooter
About
Aim carefully and shoot the apple on the head of a fat man named Joe. Be precise and don't kill him! How many rounds will Joe survive? Have fun!
How To Play:
The game is very simple to play, all you need to do is use the mouse to aim the arrow's trajectory and hold it to increase the force of your shot.
Tips and Tricks:
You'll lose immediately if you hit the man and will be sent back to level 1 no matter what level you're currently on at the moment.
When the force bar reaches its maximum, it'll stay that way and you won't be able to change it anymore.
Comments