Delicious: Emily's New Beginning
Delicious: Emily's New Beginning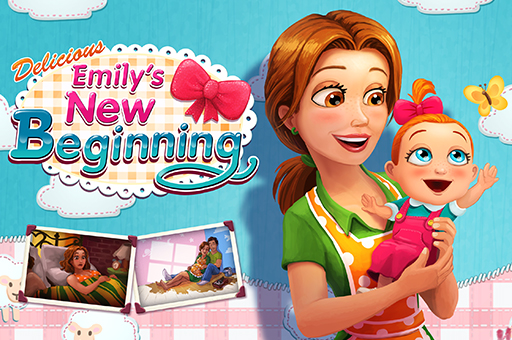 Delicious: Emily's New Beginning
3
4.67
5
Delicious: Emily's New Beginning is a fun and heartwarming time management game that is perfect for fans of cooking games and family-friendly entertainment. In this game, players will need to help Emily balance her work at the restaurant with taking care of her new baby. Your mission is to serve customers quickly and efficiently while also attending to the needs of baby Paige, such as changing her diaper and playing with her.
As you progress through each level, you will face new challenges, such as dealing with difficult customers, expanding the menu, and upgrading the restaurant. You will also be able to unlock new outfits and accessories for Emily and baby Paige. Enjoy the delicious taste of cooking game fun as you help Emily navigate the challenges of running a restaurant and being a new mom.
If you enjoyed playing Delicious: Emily's New Beginning, there are other time-management and cooking games that you might like, such as Cooking Dash, Cooking Fast Halloween, and Yummy Cupcake.
How to play
To collect the things, touch on them. To bring the clients' orders, tap on them.
To accept money, touch the cash register.
Tap Paige to take her away and return to her playpen.