Dino Game
Dino Game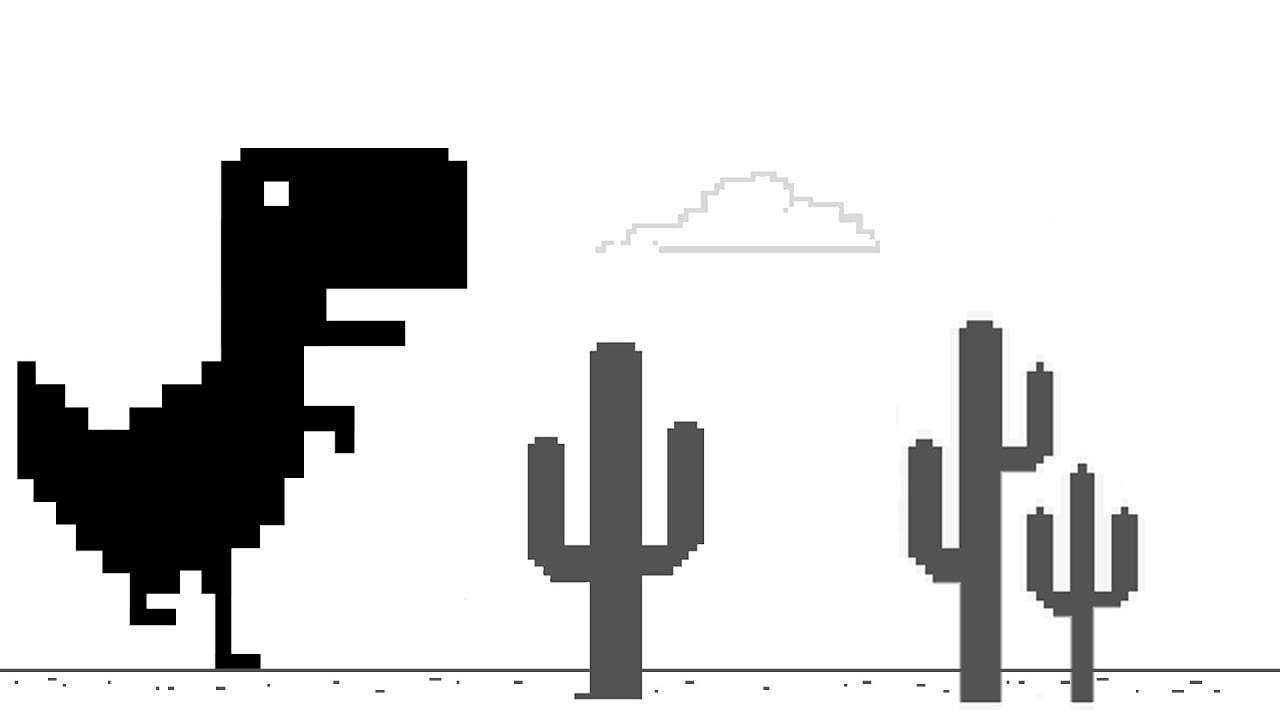 Dino Game
11
4.45
5
Dino Game is a basic but addictive 2D arcade game in which you must help the famous dinosaur across a large, lonely desert without being wounded. To finish the level, you must aid him in leaping over cacti and pterodactyls.
Dino Game (also known as Dinosaur Game) is a browser game created by Google that is integrated into the Google Chrome web browser. To get a better score, the player directs a pixelated Tyrannosaurus rex around a side-scrolling terrain, avoiding hazards. Chrome UX team members built the game in 2014.
The desert in which your adventure takes place is infinite, so travel as far as you can to improve your score; if you fail, try again to beat your previous high score and repeat the procedure until you succeed. Master this 8-bit limitless running and jumping game, and you'll be able to brag to your friends about your fantastic accomplishments. Good luck!
Play more amazing games in the Google Games collection, such as Snake, on our website!
How to play
Start the game by using the spacebar on your keyboard, or by tapping the dino once on mobile. Avoid the obstacles by tapping or leaping over them with the spacebar.