Doodle Jump
Doodle Jump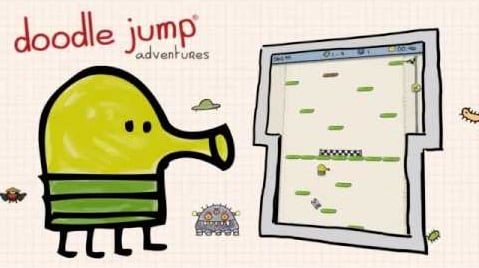 Doodle Jump
10
3.85
5
In Doodle Jump, the platform game is thrilling and challenging, and your goal is to reach the highest point. The player must jump to infinity while collecting power-ups, evading monsters, and collecting other bonuses. You can take the cartoon hero as far as you want! To succeed at vertical jumping, you'll need quick reflexes as well as a great hop. You will need to collect power-ups as well as overcome obstacles to make it from one platform to the next. With the help of a jetpack, you can accelerate at lightning speed. This is one of the most popular mobile games ever! It's easy to learn and fun to play. Gradually, you will climb!
Feature
Broken, moving, disappearing and moveable platforms

JET PACKs and PROPELLER HATS, ROCKKETS, AND SPRINGS THAT FLY HIGHER

UFOs, black holes, monsters, bear traps!

Jump on Monsters to Bring Them Down MARIO-Style

Share your scores

Global leaderboards and achievements
How to play
Tilt to move left or right.
Tap the screen to shoot.
Related games
Linear platform games are simple and entertaining. They often have a higher replay value than more complex games. Would you like to go back in time to 2013? The horizontal Flappy Bird, a platformer similar to the vertical Doodle Jump, is also a good option.