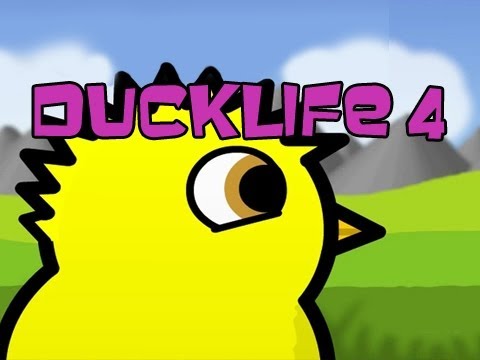 Ducklife 4
About
In Duck Life 4, your main mission is to train your ducks and send them to the tournaments to compete with other ducks. For the first time, the duck is very weak, it even can't reach the finish line. You will have to give it an energy seed to reach this line. After the training, you can bring your duck to the duck shop to buy it some accessories, or directly come to the tournament by clicking on the windmill.
How to play
Use arrow keys to control Duck.
Use mouse to feed the Duck and view the map.
Use 1-2-3-4 to dodge the obstacles in the Reactions.

Comments