Feudle
Feudle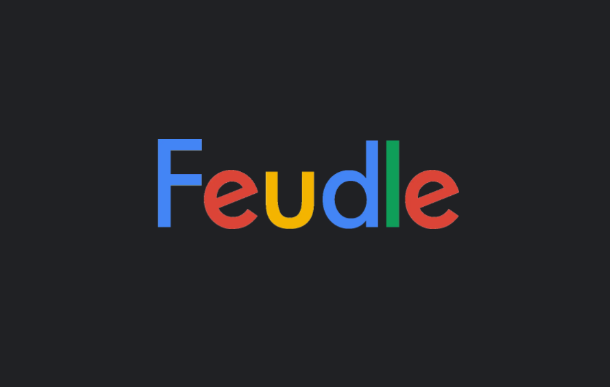 Feudle
8
4.75
5
Feudle is an exciting online word-guessing game that presents players with a search query that begins with a specific phrase, and their objective is to guess the word that Google autocomplete suggests to complete the query. With six attempts at their disposal, players can rely on visual cues to refine their guesses. Feudle kicks off by displaying a search query starting with a distinct phrase like "How to make a ____." The player's task is to uncover the word recommended by Google autocomplete to finish the query. To aid in this quest, the game provides a row of tiles representing the letters in the word, arranged horizontally to indicate its length.
How to play
To make guesses, players select letters from a set of tiles positioned at the bottom of the screen. If a chosen letter exists in the word, the corresponding tile(s) light up with the correct letter.
Guess the word in 6 tries. After each guess, the color of the tiles will change to show how close your guess was to the word.
Correctly guessed letters are highlighted in vibrant green, while incorrect letters are marked in vivid red.
This visual distinction helps players eliminate potential letters and make more informed guesses, enhancing the overall challenge and enjoyment. In summary, Feudle provides a captivating and stimulating word-guessing experience, challenging players' familiarity with common search queries and their ability to make educated guesses based on the provided visual feedback. If you like Feudle, try other great games that have appeared on our website: Wordle, Google Feud, etc.