Geometry Dash Acceleron
Geometry Dash Acceleron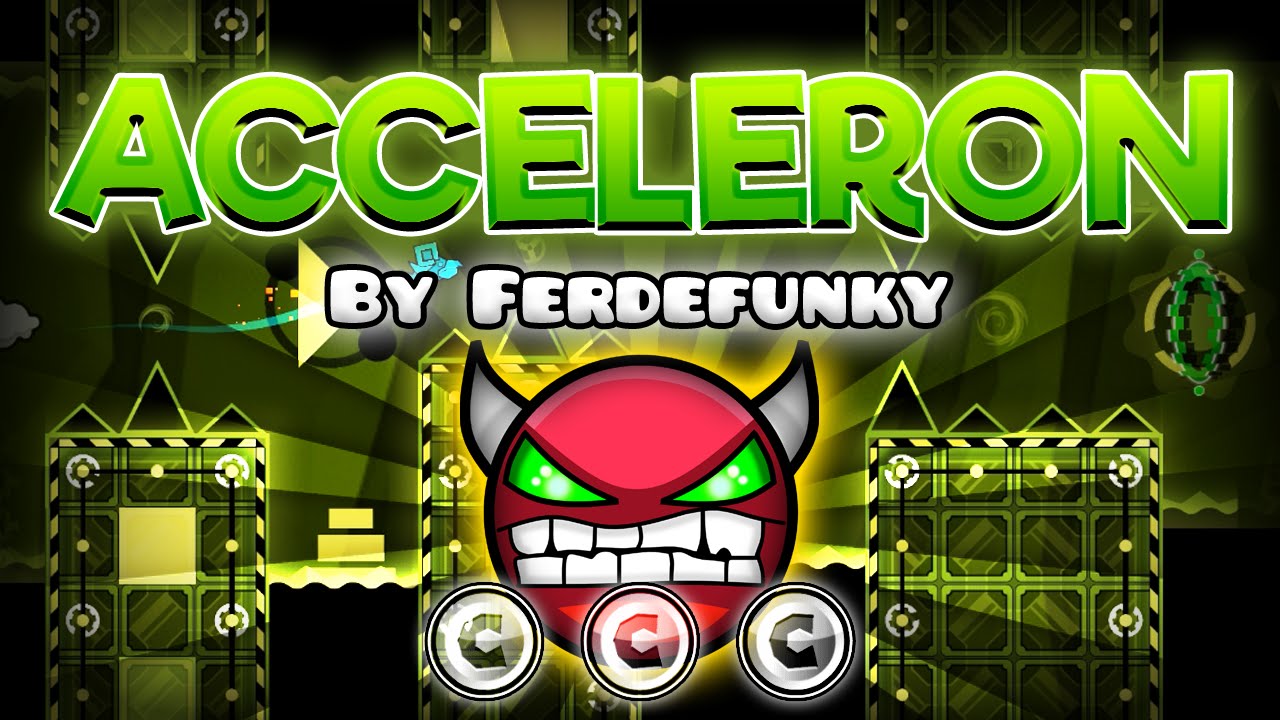 Geometry Dash Acceleron
15
1.57
5
Prepare for a heart-pounding experience as you navigate through the Geometry Dash Acceleron, a challenging Medium Demon level that is rated 10 stars and features 3 user coins, created by Ferdefunky. With its intense gameplay and intricate design, this level will test your skills to the limit. Be ready for fast-paced action and precision timing as you strive to conquer this demon level.
This level features a variety of obstacles and hazards that will require quick reflexes and precise movements. From spikes to moving platforms, gravity switches, and more, each section presents its unique challenges that will push you to your limits. You'll need to time your jumps perfectly, dodge traps, and make split-second decisions to progress through the level. Additionally, there are 3 user coins hidden throughout the level, adding an extra layer of difficulty for those seeking the ultimate challenge. These coins are often strategically placed in hard-to-reach areas, requiring precise jumps and maneuvers to collect them.
Acceleron is visually stunning, with captivating colors, effects, and an immersive atmosphere that will draw you into the action. The pulsating soundtrack will keep you on edge as you strive to navigate through the level and overcome its challenges. Only the most skilled and determined players will be able to conquer Geometry Dash Acceleron. Are you up for the challenge? Get ready to put your skills to the test and see if you have what it takes to complete this thrilling Medium Demon level!
How to play
Press [up] [w] [space] or click to jump and to jump on yellow rings

Avoid the spikes In ship mode, hold to fly up and release to fly down

Hit a yellow pad to jump high Hit a blue pad to jump higher (missing a gravity portal)

For bonus points, collect the coins Press L to toggle effects (to reduce lag)