Geometry Dash Fatal Corrosium
Geometry Dash Fatal Corrosium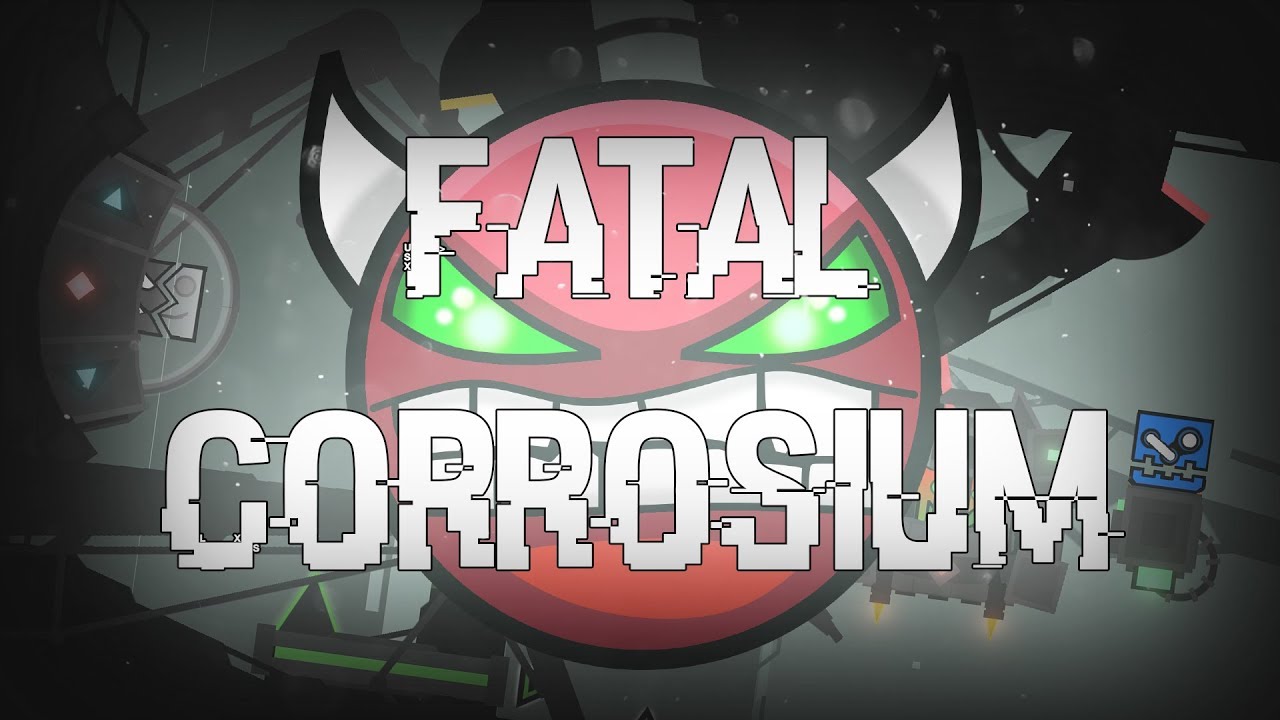 Geometry Dash Fatal Corrosium
2
3.75
5
Geometry Dash Fatal Corrosium is an Epic Medium Demon Level rated 10 stars, created by the famous Russian-speaking player PleoSlim. The backdrop and block design were meticulously crafted by the level's creator. In addition, the level has other impacts. On weaker devices, the Fatal Corrosium décor may cause significant latency; hence, the level offers a low detail setting that helps lessen lag.
The game's gameplay is not too challenging. The level's 2-minute, 30-second duration, however, should be mentioned since it might increase difficulty. As a result, this level is often classified as Easy Demon—Medium Demon.
The boss battle is the level's most significant aspect. At the same time, the boss has images of well-known Russian footballers like Decody, Dolphy, and others. Additionally, during the route, you may see images of well-known Russian and international players.
Gameplay
The cinematic scene where a black cube soars across buildings signals the start of the level. The cube stage then starts off with light timing and transforms into an equally sluggish ship. The first mini-drop starts as the music intensifies. Characters often transform at lightning speed. After a little respite in the form of animation, our speed climbs to the fourth level and we transform into a spacecraft; however, it still seems to be a black cube. Due to the continually shifting obstacles, this level might be a bit challenging for novices. A light cube that later transforms into a ship and a spider provide a little reprieve.
The big descent starts once we later transform into robots. Characters and timing vary often. In a nod to the well-known gamer Dolphy, a boss encounter opens with a mechanical dolphin. We just have to avoid his assaults on the wave and the boat. We revert to being a robot, then a ship, a wave, and then an autocube. After a short pause in the music, the second drop starts. We move quickly around obstacles while sometimes clicking on the spheres as we can see buildings in the distance. In order to proceed, we must press the square sphere at the end.
Completed level!