Geometry Dash First Race
Geometry Dash First Race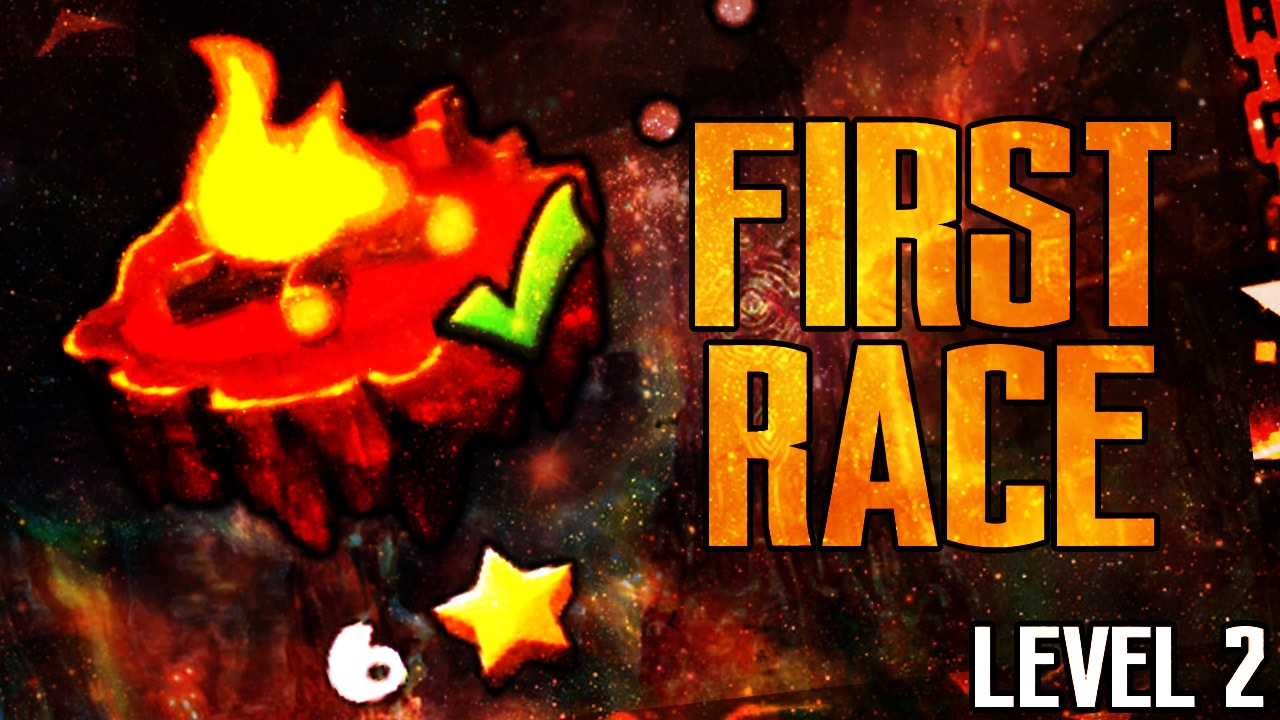 Geometry Dash First Race
1
5
5
Geometry Dash First Race is a challenging level in the Fire Gauntlet series rated 6 stars and featuring 3 user coins. The level is designed by Stamina, a renowned creator in the Geometry Dash community.
Gameplay
First Race starts with a slow-cube segment, allowing the player to get accustomed to the gameplay before ramping up the difficulty with a double-paced cube section. After the initial cube segment, the player is taken to a sequence set on a spacecraft, followed by a little cube section. The action then shifts to a mini-ball phase before returning to full size, leading to a segment featuring ships of different sizes and gravities. After that, the player must navigate through a mini-cube and mini-robot section before being introduced to a half-speed cube filled with vehicles of different sizes, masses, and speeds.
The level's climax is a half-speed UFO section, following a half-speed wave part, which tests the player's reflexes and precision. Along the way, the player can collect 3 user coins that are well hidden and require the player to take different paths to retrieve them.
Trivia
Geometry Dash First Race features a total of 18,887 items, making it an intricately designed level.
The time limit for the chapter is 1 minute and 10 seconds, adding a sense of urgency to the gameplay.
The level has become extremely popular among players due to its challenging gameplay and hidden secrets. It is widely considered one of the most difficult levels in the Fire Gauntlet series and an impressive achievement for any player who can beat it.