Geometry Dash GhostTown
Geometry Dash GhostTown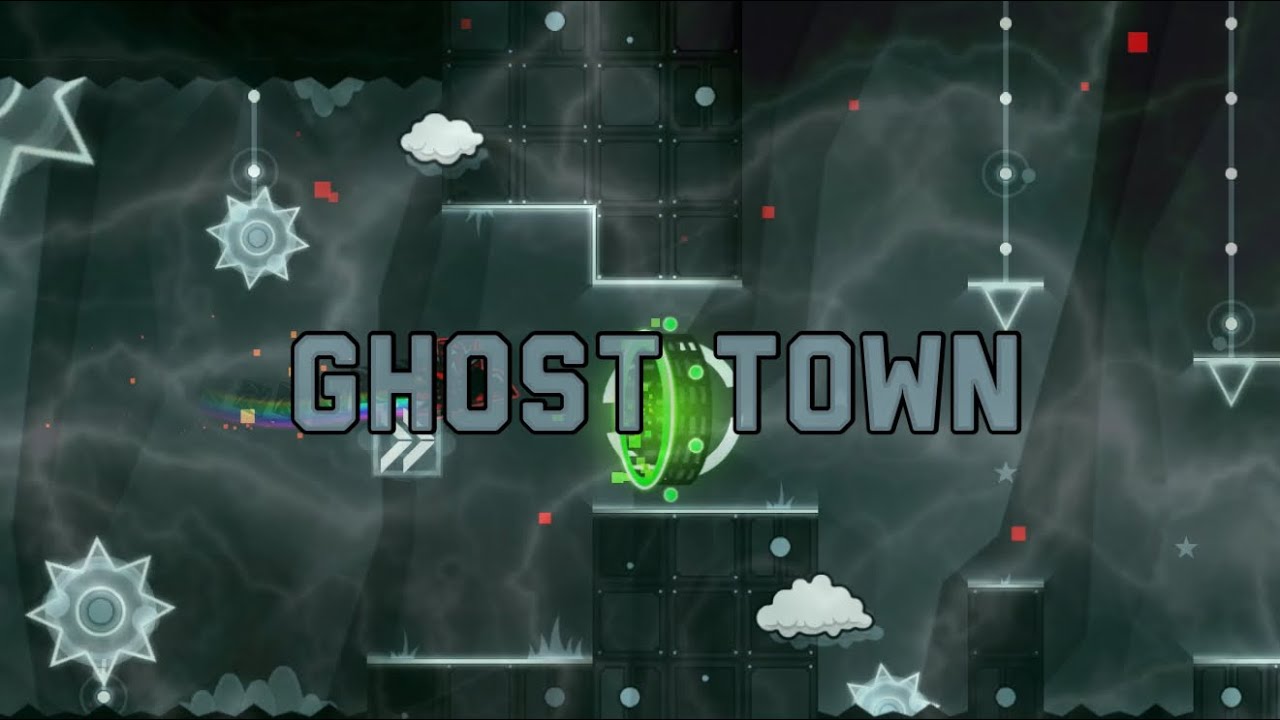 Geometry Dash GhostTown
2
5
5
Geometry Dash GhostTown is a challenging level created by Izhar that is part of the Shadow Gauntlet series. This level has a Hard difficulty rating, with 5 stars and 3 user coins, and is the third level in the series. The gameplay in GhostTown is not boring and includes a complex and interesting last stage for the ship. The level features a dark and spooky design with ghostly decorations and eerie music, fitting its name. This level also features a variety of game modes including cube, ship, wave, and robot, adding to the gameplay's diversity.
Despite being a Hard level, GhostTown is considered relatively easy to complete. Its popularity can be attributed to its position in the Shadow Gauntlet series, which is well-known for its challenging levels.
Gameplay
The level starts with a relatively calm cube stage, but the gameplay quickly intensifies as the ship, cube, and ship are rapidly replaced. The following cube stage is not very long and only requires a couple of jumps to complete. This is followed by a robot stage with similar tasks. Next, a UFO stage with gravity shifts is introduced, followed by a platform-jumping robot. After that, there is a short ship, robot, and ball stage.
The cube stage returns, and after that comes the drop, which is followed by the hardest part of the level, the ship. Despite the fact that the ship stage only requires flying through pillars, it is considered the most challenging part of the level.
Overall, GhostTown is a well-designed level that is both challenging and engaging. Its popularity is evident from its inclusion in the Shadow Gauntlet series and its relatively high rating. The spooky design and eerie music add to the gameplay experience, making it a memorable level for players.