Geometry Dash OMG Aliens
Geometry Dash OMG Aliens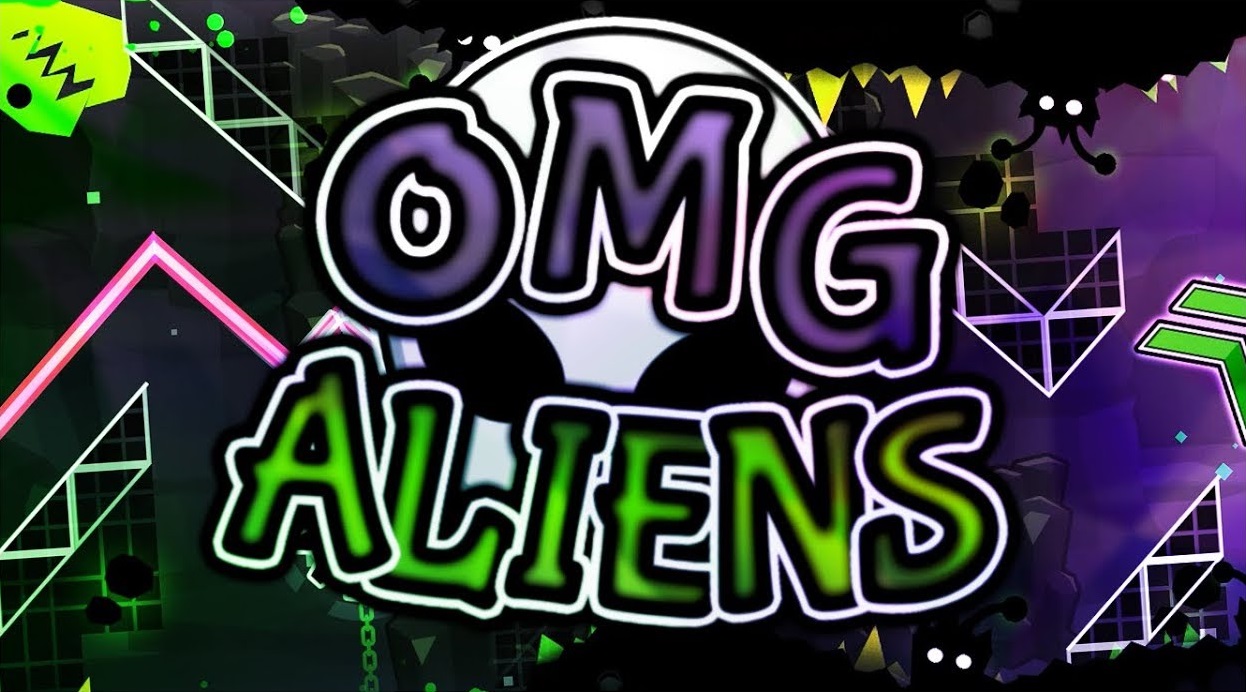 Geometry Dash OMG Aliens
5
4
5
Geometry Dash OMG Aliens by DanZmeN is an epic insane level with 1 user coin and an 8 stars rating.This level, which was made by DanZmen for the new Monster Gauntlet, is notable for its fantastic bossfight, design, and soundtrack.
Gameplay
Almost all the aspects of this level are fine: graphic, gameplay, soundtrack, sync, bossfight, and many others. The gameplay of OMG Aliens is very fun and comfortable; the boss fight guides you and is very fun; it also has a great sync with its song; and bugs are very well taken care of in this level. The decoration is kept in the style of DanZmen, with very good details in the block design and different platforms. This level is generally green due to the inspiration of aliens.
In this level, grabbing the level's coin activates a trigger, resulting in a conversation between the two aliens, our friends Arnold and Barry, during the bossfight, displaying Danzmen's wit.