Goodgame Big Farm
Goodgame Big Farm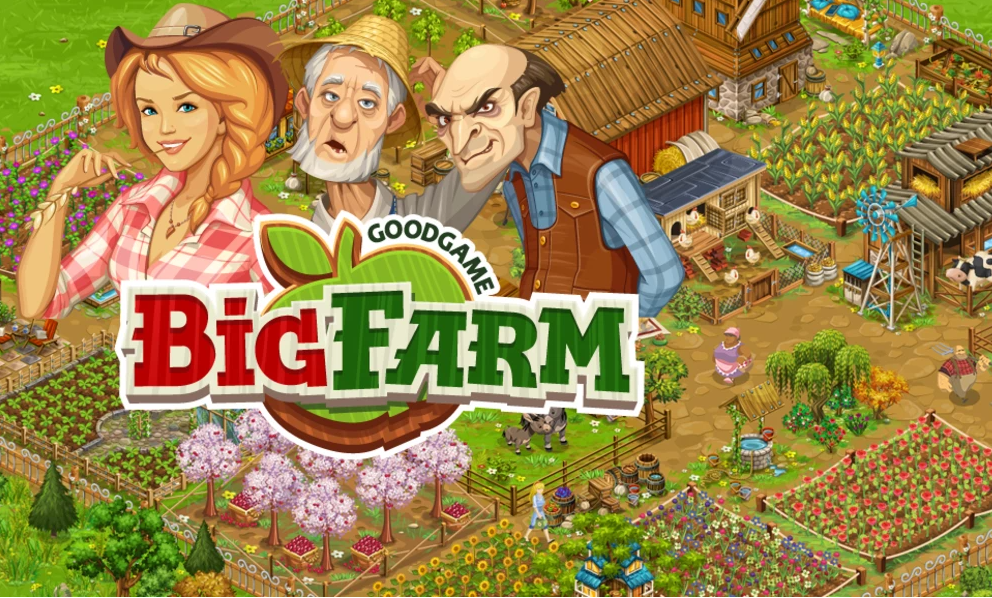 Goodgame Big Farm
2
4.5
5
Goodgame Big Farm is a highly immersive and engaging online farming simulation game that allows players to build and manage their own virtual farm. With its charming visuals, extensive gameplay features, and a vibrant community, the game offers a rich and rewarding experience for players of all ages. In Goodgame Big Farm, you start with a small plot of land and a few basic resources. Your goal is to transform it into a thriving agricultural empire by cultivating crops, raising livestock, and expanding your farm's infrastructure. As you progress, you can unlock new buildings, upgrade existing structures, and unlock additional farming activities to diversify your operations.
One of the game's key aspects is managing your resources effectively. You'll need to carefully balance your income and expenses, making smart decisions about which crops to grow, which animals to raise, and which products to sell. Additionally, you can participate in exciting cooperative missions, where you collaborate with other players to achieve shared goals and earn rewards.
Tips and Tricks
Plan your actions: Create a strategy that optimizes your resources and maximizes your farm's productivity. Prioritize tasks and set goals to efficiently progress in the game.
Expand your farm: Invest in expanding your land, unlocking new buildings, and upgrading existing structures. This will provide more opportunities for farming activities and boost your production capabilities.
Diversify your crops and livestock: Cultivate a variety of crops and raise different types of animals to ensure a steady income stream. This will also help you complete quests and fulfill orders more effectively.
Interact with the community: Join alliances or cooperatives to collaborate with other players, exchange resources, and participate in cooperative missions for additional rewards and bonuses.
Take part in events: Participate in special events and seasonal activities to earn exclusive rewards, unlock unique items, and enjoy limited-time bonuses.
Similar Games
If you like Goodgame Big Farm let try Monkey Farm. These games share similar mechanics and offer players the opportunity to experience the joy of building and managing their own virtual farms.