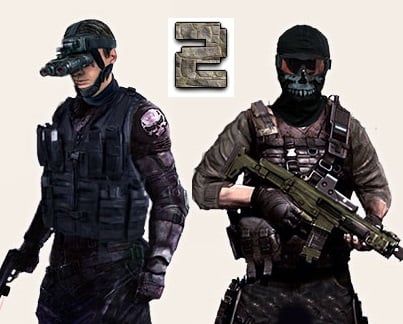 Intruder Combat Training 2
About
Equip yourself with the weapons and best outfit to participate in the most fierce battles ever. To win, you must be the last survivor, so good luck!
How To Play
Use arrow keys or WASD to move.
Use up arrow key or W to jump.
Hold S to jump down
Use space to throw boom.
F to pick up weapons.
Tap Q to switch weapons.
Press C to crouch.
Use mouse to aim and shoot.
User R to reload the gun.
Tips and Tricks
You can pause/resume/restart or turn the sounds on/off on the game screen.
Shooting at head will cause more damage.
Fires in explosive boxes or fire extinguishers that cause explosions.
Comments