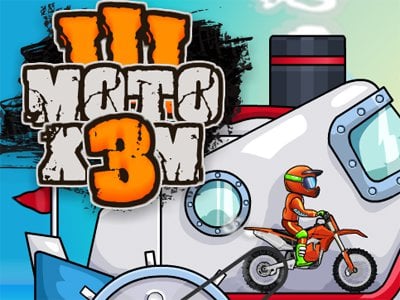 Moto X3M 3
About
The third part of Moto X3M, the famous terrain racing series developed by Mad Puffers. In this section, the player's task is to control the motorbike to overcome obstacles on an island. Remember, you need to be on time to take advantage of the thrust from the explosives barrels to zoom further.
How to play:
Use up arrow key to accelerate.
Use down arrow key to brake.
Use left arrow key to tilt left.
Use right arrow key to tilt right.
The screen will have a timer, pay attention to it and try to get all 3 stars in all stages.
You can pause/resume/restart or tuen the sounds on/off on the game' screen.
Comments