Moto X3M 4 Winter
Moto X3M 4 Winter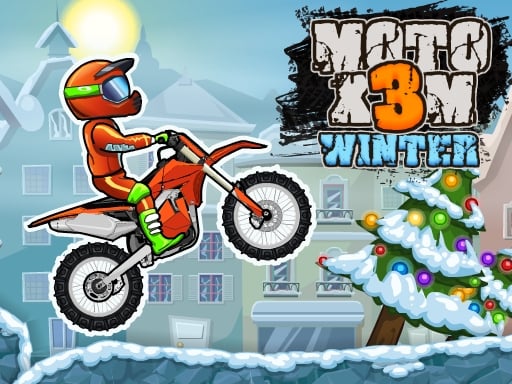 Moto X3M 4 Winter
9
3.94
5
Moto X3M 4 Winter is the perfect game to test your motorcycle skills on a variety of riding stages. While normal motorcyclists tend to stick to the safer streets, where is the fun in that? Secure your helmet and be ready to face the challenges of the thrilling tracks. Do you think it is possible to finish the game without getting hurt?
The town is preparing for its annual winter festival. Locals can count on you to provide the best entertainment. You will find the treacherous path between snow-covered roofs and streets decorated with holiday cheer. You can do amazing feats on your motorcycle to win over the hearts of others. You must complete each level in the quickest time possible to earn three stars. It makes difficult tasks in real life seem easy with this game. To move your character, use the arrow keys. You can speed up by using the up arrow key, and slow down by using the down arrow. You can use the left and the right arrow keys in the air to perform tricks or maintain control of your bike. You'll be awarded one to three stars depending on how fast you complete each stage. These stars can be used to buy two more cars. You can keep track of how long you have spent on each level by using the clock at the top.
If you like this installment, play Moto X3M Pool Party. Fun is the key word here!