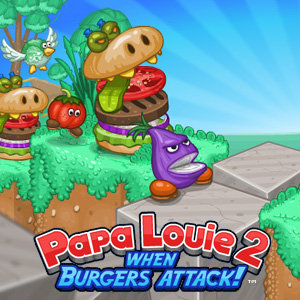 Papa Louie 2
About
Choose a character, rescue the customers, collect coins and red tokens, and make it through each level safely. Beat up burgers and ingredients. Pick up lots of coins and bonuses along the way and use those treasures to increase your power. Good luck!
How To Play
Use Left and Right arrow keys to move.
Use Up arrow key to jump/climb up.
Use Down arrow key to climb down.
Use Space to attack.
Tips and Tricks
You can pause/resume/restart and turn the music on/off on the game screen.
Comments