Papa's Pizzeria
Papa's Pizzeria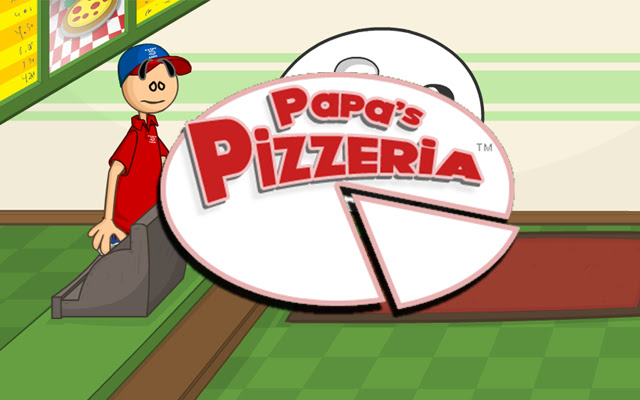 Papa's Pizzeria
12
3.83
5
Papa's Pizzeria is a popular online game created by Flipline Studios. In this game, you play the role of a pizza chef named Roy, who has just been hired by Papa Louie to run the pizzeria while he is away. Your job is to take customer orders, prepare the pizzas according to their specifications, bake them in the oven, and serve them to the customers in a timely manner. Use the mouse to interact with various stations in the pizzeria, including the order station, topping station, baking station, and cutting station. Each customer has their own unique order, and you must make the pizza according to their specifications or risk losing points and customer satisfaction. As you progress through the game, the orders become more complex and require more attention to detail.
One of the main challenges of the game is managing your time effectively. You have a limited amount of time to prepare each order, and if you take too long, the customer will become impatient and leave. To avoid this, you must prioritize your tasks and work efficiently to get the pizzas made and delivered as quickly as possible.
To help you succeed in Papa's Pizzeria, here are a few tips and tricks:
Memorize the pizza recipes
Use the mouse to move quickly between stations and avoid wasting time
Always have a pizza in the oven so that you can deliver it as soon as a customer orders it
Upgrade your equipment
Related games in the Papa's series include Papa's Burgeria, Papa's Cupcakeria, Papa's Freezeria, and Papa's Pancakeria. Each game has its own unique gameplay mechanics, but they all follow a similar formula of taking customer orders, preparing food, and managing your time effectively.