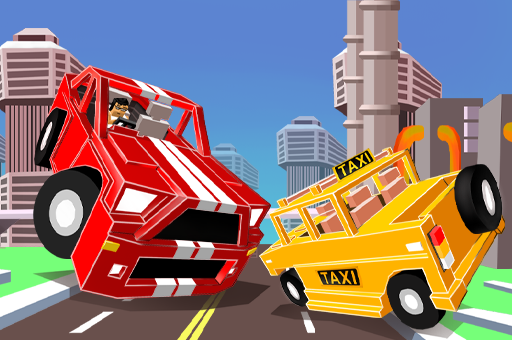 Pixel Crash 3D
About
Pixel Crash 3D is here to make your imagination run wild. You can find pixels everywhere. We encourage you to get lost in the digital world of Pixel Crash 3D. This is where the bandit life and the vibrant colors of the city collide. Are you up for the adventure of this new adventure?
This is a pixel-graphics-based driving simulation that can be played in many different ways. First, select a vehicle. You can change the color or add features to your vehicle. Participating in the game will allow you to unlock more drivers and increase your talent. You can then choose from three game modes: destruction mode, racing mode, or city mode. To win the race, you will need to beat your competitors in the first mode. You must be careful not to crush your vehicle during this phase. You will earn bonus points for colliding other vehicles when you play in the demolition mode. In the city mode you can drive as freely as you like. Let's see if you are made of the same stuff we are and if you can appreciate the bandit-looking automobile game!
If you enjoyed this fun vehicle game, there are many more! Check out our other racing games for even more adventure!
How to play
How To Play Pixel Crash 3D
Comments