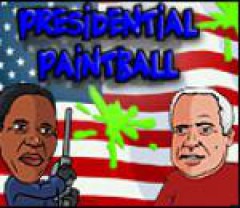 Presidential Paintball
About
Hillary Clinton, Barack Obama, John Edwards, Rudy Giuliani, Mitt Romney, or John McCain & more play paintball for the USA Presidency! Will you be the best president there can be? Save your score by clicking Submit Score after finishing the game.
How to Play:
Use WASD to move your president.
Use P to pause the game.
Use R to reload the paintball-gun.
Use mouse to aim and attack.
Tips and Tricks:
Move the mouse down under the head of your character to crouch.
Reload takes 3 seconds.
Comments