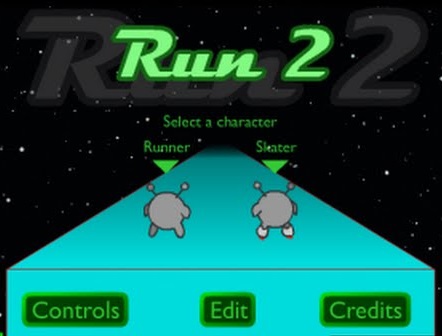 Run 2
About
The second part of the world famous running game title! In this game, your main task is to control your character through all terrain, traps and obstacles along the way. Good luck!
How To Play
Use left and right arrow keys to move.
Use Space to jump.
The blocks that block the way in front of you will make your Alien temporarily slow down, use this time to see if the road ahead of you is on the left or the right.
Tips and Tricks
When running into another lane, that lane will turn into the floor.
You can pause/resume/restart, set the game's frame rate, quality, speed and turn the music, sound on/off in the pause menu.
Comments