Stickman Parkour Skyland
Stickman Parkour Skyland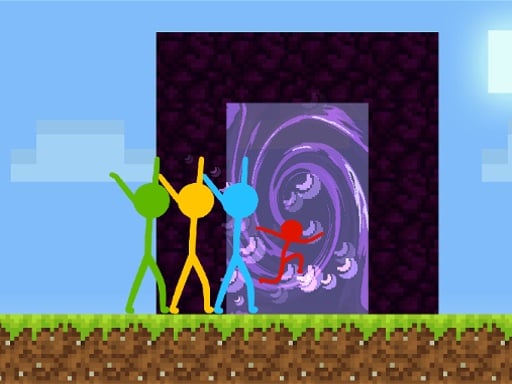 Stickman Parkour Skyland
50
4.76
5
Jump and run to find the escape route in Stickman Parkour Skyland. This platformer-adventure game will challenge you to conquer obstacles and get you to freedom. In this platformer game, you play the role of the stickman. You have a great network of friends who can quickly help you if you fail a level. After you pass through the portal to the next realm, you will have to sprint across platforms and jump over gaps to find ways around various obstacles. Each level will present new challenges that can be described on a piece of paper at its beginning. If you reach the platform's final level and get to the exit portal, you can move on to the next level. Let's see how far we can go on this never-ending journey!
You might enjoy this fun game and want to check out our online collection of free stickman games!
Features
2D color graphics

Multiple levels

You can get rewarded ads for skipping levels

Each level has its own unique challenges
How to play
To move the stickman, use the WASD keys and the arrow keys.