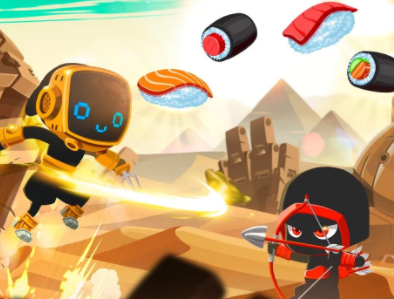 Sushi Ninja Dash
About
In Sushi Ninja Dash, the player takes on the role of a Ninja and tries to eat all the sushi that appear randomly on the map. There are a total of 12 other Ninja to unlock. Obstacles in this game are darts. If you touch them, the game will end.
How to play
The gameplay is very simple; just left click to make the Ninja jump.
You can pause/resume/restart the game or turn the music on/off on the game screen.
Ninja can jump continuously in the air.
If you let the Ninja fall into the deep, you will over game.
Comments