Capy Clicker
Capy Clicker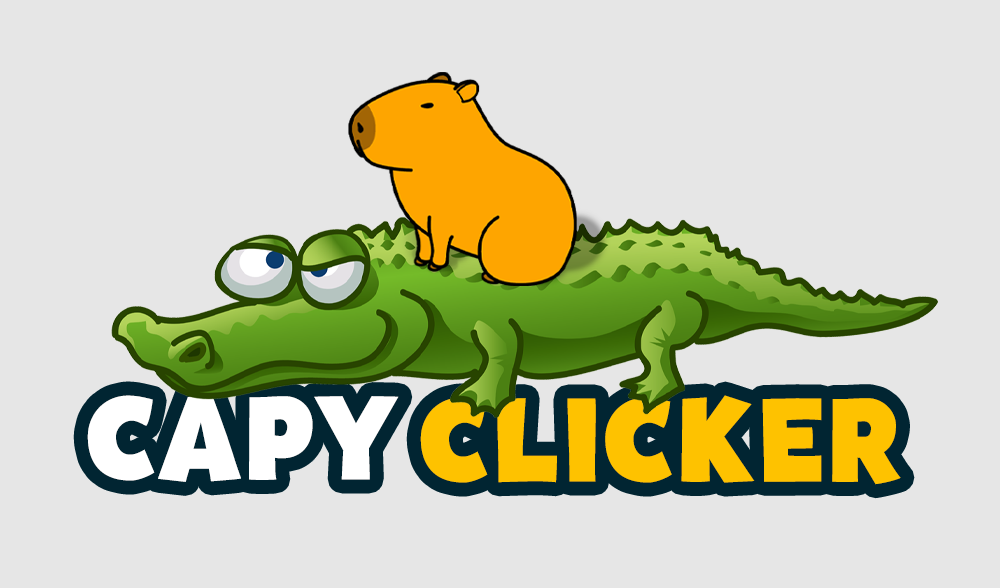 Capy Clicker
84
4.46
5
Capy Clicker is the best of all clicking games. Click to increase the capybara's population and to purchase upgrades for more rapid reproduction. To make the capybara stand out, we need to change the weather or get access to new skins. What could be better? A capybara! Your capybara can be customized by unlocking different skins and then applying them to the one you love best. You can also create the ideal climate by unlocking different climate conditions.
Put forth a bunch of capybaras or whatever.
Gain an advantage and earn extra with auto-click and upgrades.
Unlock trendy new capybara outfits!
To create the ideal setting, you must alter the weather.
How to play
Click on the capybara icon to create more capybaras.
Upgrades are available that will increase your capybara yield by increasing the number of clicks or auto-clicks.
Simply push a button to instantly create one billion capybaras.
You can also reset the game by pressing the ascend key.
If you like Capy Clicker as much as we do, then you should definitely check out more clicker games like Cookie Clicker, as well. Have fun playing!