Geometry Dash Platinum Adventure
Geometry Dash Platinum Adventure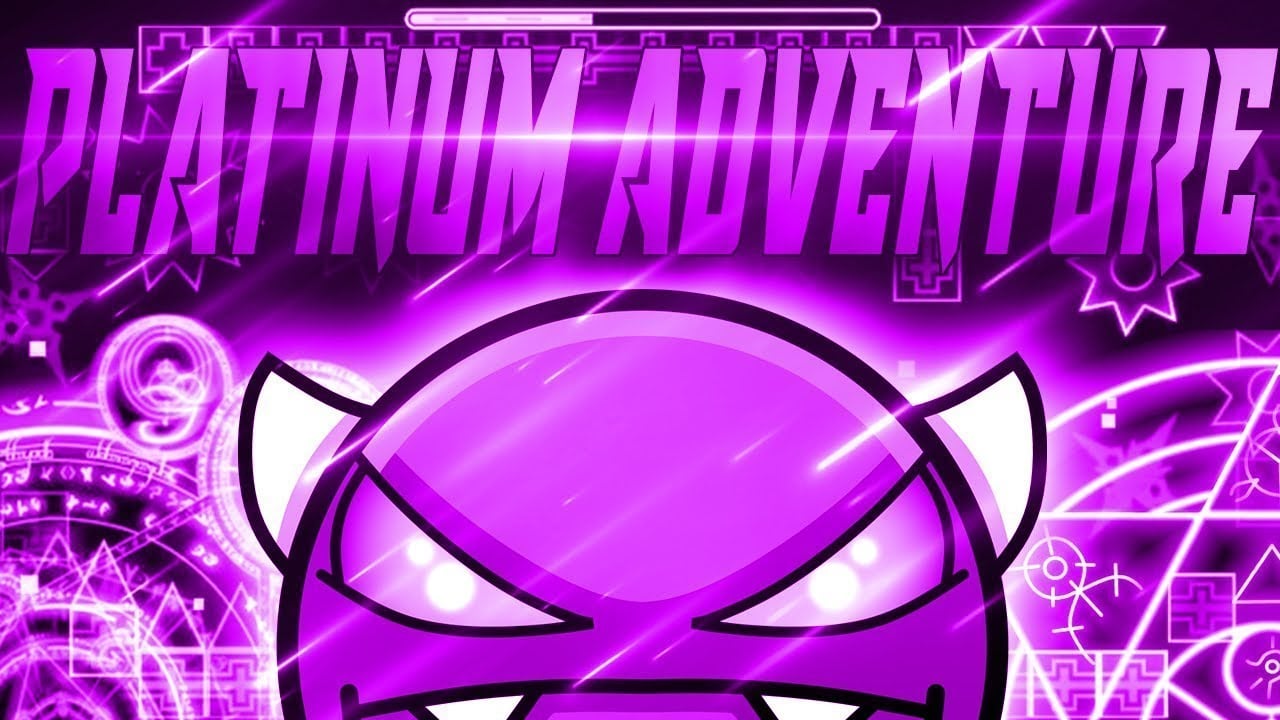 Geometry Dash Platinum Adventure
42
4.37
5
Geometry Dash Platinum Adventure by Jerry Bronze V is an Easy Demon level with a 10-star rating and 3 user coins. The level is considered to be one of the easiest Demons in the entire game, comparable to The Nightmare and THE LIGHTNING ROAD.
The level contains 11,053 objects, which is a considerable number for an Easy Demon level. However, the level's design and gameplay make it easy to navigate and complete, even for players who are new to the game.
Gameplay
Platinum Adventure starts with a half-speed ship sequence that features wide spaces, teleportation portals, and a few hazards. The player must navigate through the segment carefully to avoid the hazards while trying to maintain control of the ship. After reaching the halfway point, the speed changes to single speed, and the player must continue to navigate the ship through the remaining obstacles. This segment requires the player to have good reflexes to avoid the obstacles and complete the segment successfully. Another teleportation portal leads to a single-speed robot with moving rainbow platforms, spikes and a couple of easy tricks.
Players enters one last cube section that features few jumps and trolls, as well as the third and final user coin at the end. In addition, there is a cube section with lit up blocks, one of which there is a fading spike on top of and an X decoration directly before it. There is then one more such spike located on top of the very last pillar, meaning that the player must fall down to the bottom after landing on the second last pillar instead of jumping on top of the last one to complete the level.
In summary, Geometry Dash Platinum Adventure is an easy Demon level that features an array of different segments with varying difficulties. The level's design and gameplay make it a fun and enjoyable experience for players of all skill levels. With its 10-star rating and 3 user coins, it is an excellent level for players looking to progress in the game and challenge themselves with new levels.