Geometry Dash Temple of Time
Geometry Dash Temple of Time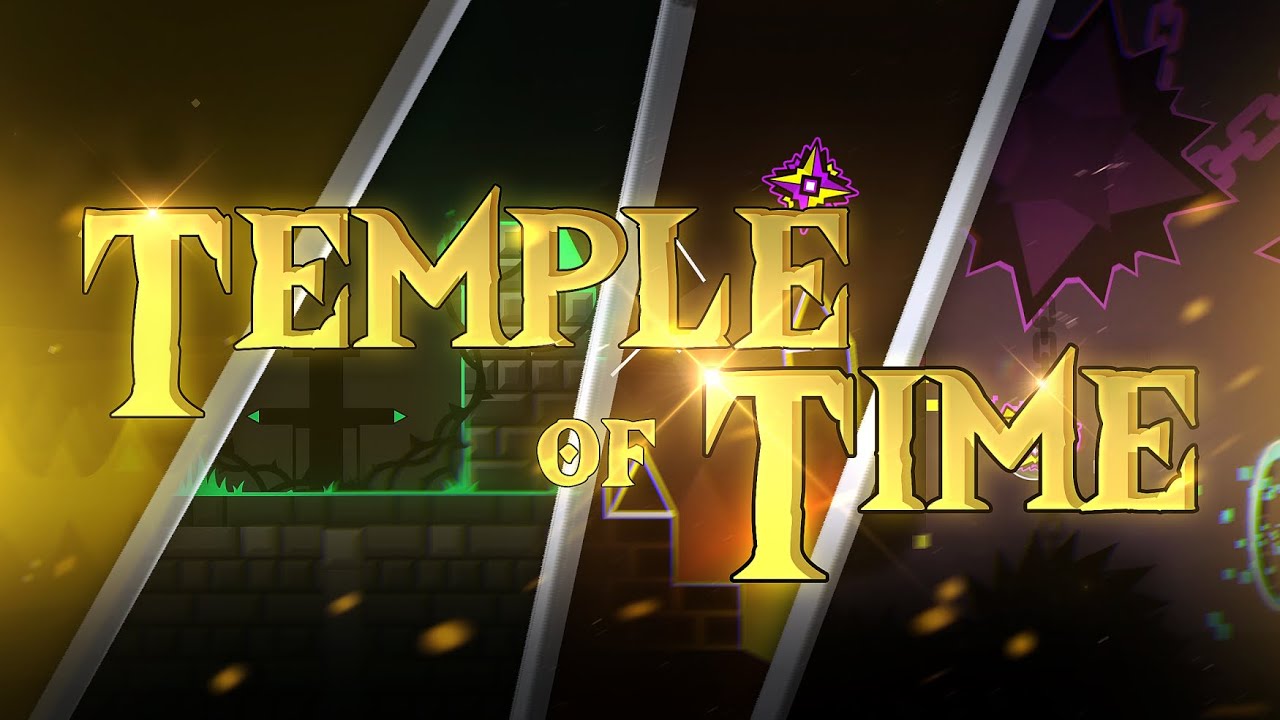 Geometry Dash Temple of Time
1
1.5
5
Geometry Dash Temple of Time (formerly known as Forgotten Temple) is an epic Hard Demon level rated 10 stars, created and published by DavJT and verified by Viprin. It is a remix and recreation of Michigun's temple levels.
Although the level was initially started in 2017, only one segment could be completed in a single day. The preview level was created on April 2, 2021, one day after April 1. It includes the original Water Temple and Lava Temple levels as well as the recreated portions. The final preview was released on April 10th. It included the revised portions of Shadow Temple, Fire Temple, and other parts.
Gameplay
It can be difficult to do the first three false jumps or triple spike jumps in each level. After this, the player transforms into a ball. The player will then be in the water temple as an astronaut. The next area is called Lava Temple. This temple has a cube section that's simple and few moving parts.
The text will display "Follow the Shadows", to take you to an unidentified temple. After being transformed into a UFO, the player is then a cube again in the shadow temple. This temple is dark and challenging. The Fire Temple is the most difficult. It is important to be careful when jumping on blocks, as some might shatter. Finally, there is a ball section before the chapter ends. It is very easy to get to the woodland temple. However, due to the small areas and repeated jumps, it can be quite challenging. The last temple is called the desert temple. This temple has many challenging jumps as well as a few fake jumps and a storm effect. This last section involves a series of jumps over triples. Lettering follows that reads "What a journey", "Thank you for everything", "You'll never be forgotten" is Michigun's emblem.