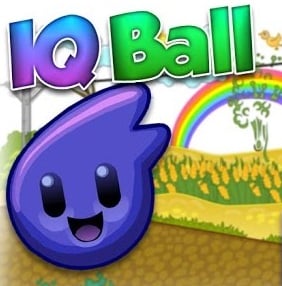 IQ Ball
About
Move the obstacles and find your way to the goal with as fewer clicks as possible!
How to play:
There are 25 levels in this game; each includes a different terrain. To reach the goal, you need to move the ball through the obstacles.
To do this, players need to use the ball's

grabber to move around as well as eliminating the

barricades.

You must click on the left mouse button and hold to shoot out the grabber and hang onto the objects. Your clicks are also counted as well. The fewer clicks you have, the higher your IQ score is.
Tips and Tricks:
Scrutinize the terrains: Make use of the objects surrounding your ball. You can turn on the fullscreen mode to observe every detail of the level.

Have an overview plan: One step wrongs and the game can become harder immediately.
Comments