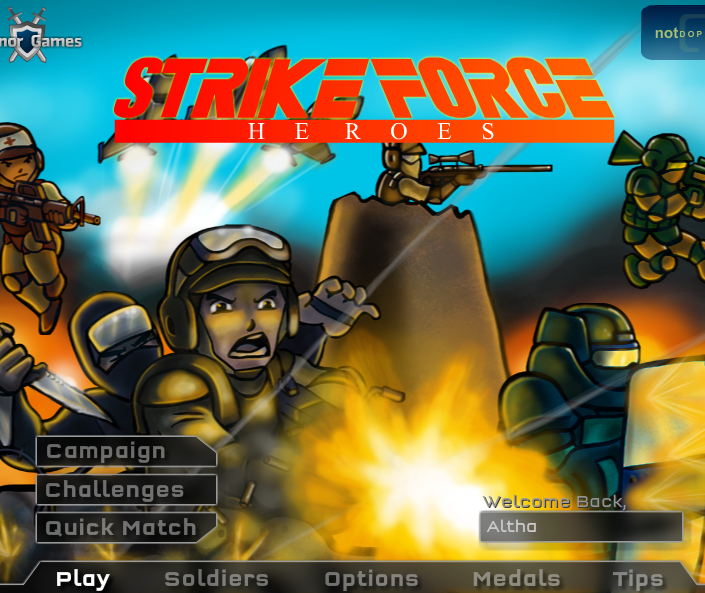 Strike Force Heroes
About
Strike Force Heroes is an exciting shooting game. In this game, the player must transform into a scientist and fight the intruders of an unknown organization are attacking the island.
How To Play
Use W, Up arrow or Space to jump.
Hold S or Down arrow to crouch.
Use the mouse to aim. Click to shoot.
Use Q or Shift to switch weapons.
When your low on health/ammo, try and go find health/ammo pickups to reload.
If your game is running slow, try lowering the graphics in the option.
Observe the stage terrain closely to help you choose the appropriate soldier and weapon combination.
Comments