Geometry Dash Generation Retro
Geometry Dash Generation Retro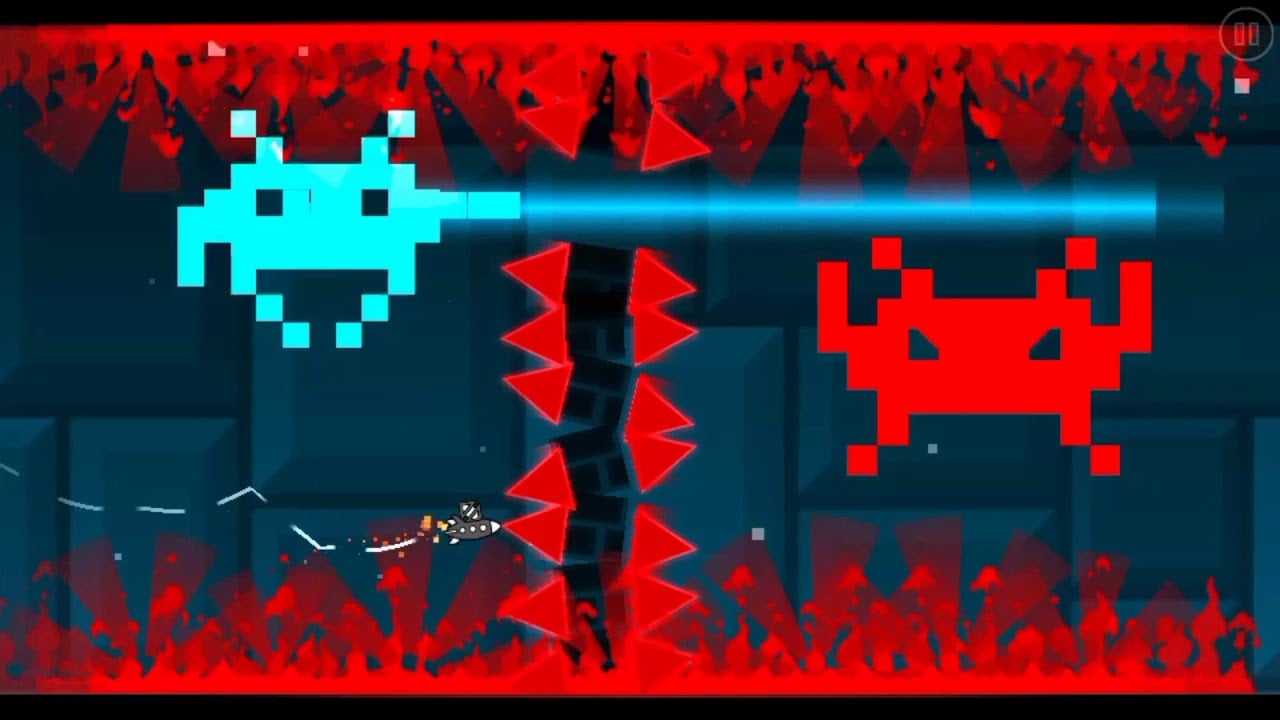 Geometry Dash Generation Retro
6
5
5
Geometry Dash Generation Retro is a thrilling and challenging level in the popular game, Geometry Dash. It is a Harder level rated 3 user coins and 6 stars, created by ArathhSA and Mordeth. The level is set in a retro-themed environment, featuring a unique and challenging gameplay experience. As the fifth and final level in the Poison Gauntlet, Generation Retro is a must-play for players who love a good challenge. It is known for its difficulty and has become a favorite among the most experienced Geometry Dash players.
The level features aliens from the Atari game Space Invaders and has a boss fight that can be quite challenging. The red alien in the game can be seen saying "Jajajajaja" (which means "Hahahahaha" in Spanish) throughout the level, adding a fun and quirky element to the game.
While the level received some initial hate due to its long boss fight and unfitting theme, it has become a beloved addition to the Poison Gauntlet and is sure to provide players with hours of entertainment and a good challenge.
Related games to Generation Retro include other levels in the Poison Gauntlet, as well as other hard and harder levels in Geometry Dash such as Bloodlust, Sonic Wave, and Cataclysm.