Geometry Dash Ominous
Geometry Dash Ominous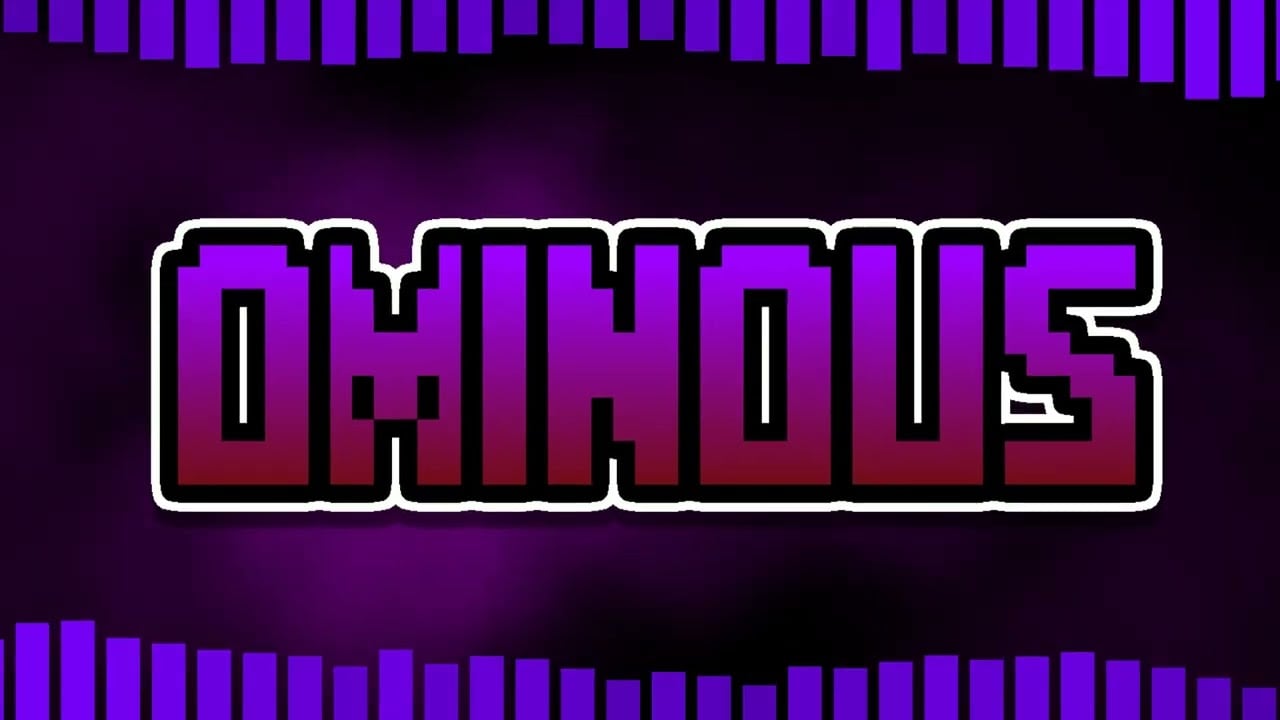 Geometry Dash Ominous
7
4.57
5
Geometry Dash Ominous, created by Hyenada, is a black and white Normal level with a rating of 3 stars and 3 user coins. This easy level has earned its place in the Shadow Gauntlet and is known for its unique design and atmospheric music. The level's black and white color scheme adds to its mysterious atmosphere, which is enhanced by its well-chosen music, a remix of the Lavender Town tune from the Pokémon Red and Blue games. The level features two main artistic elements, pyramids and a candle, as well as a variety of effects such as uneven stripes and falling circles.
Gameplay
Ominous starts with a cube stage where players jump over poles and platforms while avoiding spikes. This is followed by a robot stage with similar tasks, jumping on pillars, platforms, and clicking on spheres.
The ship phase comes next, where players must navigate white walls interspersed with bricks. This section requires players to fly around obstacles in their path.
After the ship stage, there is a short cube stage, where players jump on platforms and over spikes. The next stage is a double-speed UFO, where players must navigate invisible walls that can throw them up if they land on them correctly. There are also decorated spikes on the floor and ceiling to avoid.
Following the UFO section is another cube stage where players must jump on pillars and platforms while avoiding spikes. There is then a short section with the ball mode, where players must change gravity to progress. The level ends with a short UFO section where players must jump over poles and saws.
The penultimate part of the level is a ship section where players must fly through small gaps with spikes. Finally, the level is completed with a robot stage, where players must pass the level.
Overall, Geometry Dash Ominous is an easy but interesting level that is notable for its unique black and white design and atmospheric music. The level's gameplay is straightforward but requires players to navigate various modes while avoiding obstacles, making it a fun and engaging experience for players of all skill levels.