Geometry Dash Puma Dash
Geometry Dash Puma Dash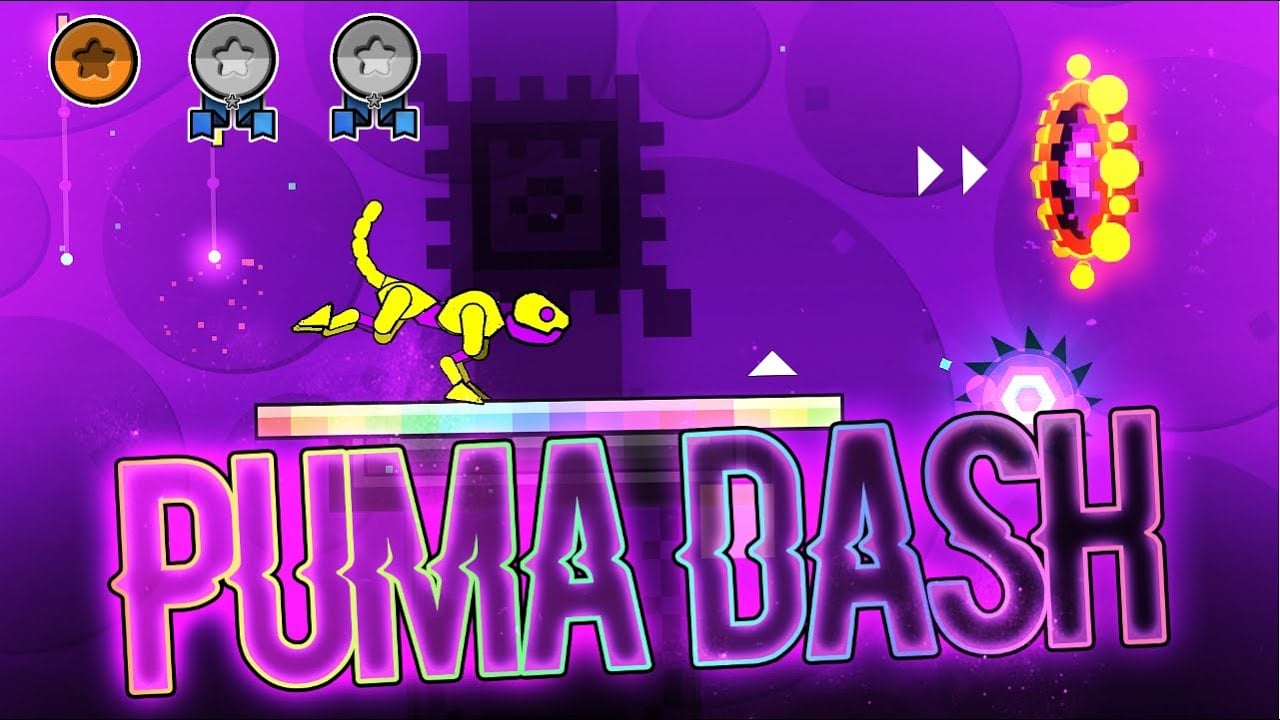 Geometry Dash Puma Dash
6
4.42
5
Geometry Dash Puma Dash by Izhar is an epic Hard level rated 5 stars and 3 user coins. It is a rather straightforward level in terms of design, and gameplay, but what sets it apart from the competition is the unique gamemode that Izhar devised. Because of how it feels to leap and how high it can go, this new method of play is essentially a hybrid of the cube and the robot.
User Coins
Although gameplay isn't very challenging, it does take some effort to achieve. The coins could have been more difficult to discover and obtain:
1st coin - Bronze: Since the first coin is almost free, it is the worst of the lot. At 0:09 in the game, a trigger orb appears above you, and the level briefly pauses progressing. By using this trigger orb, the coin is used in lieu of the next spike. Even if the coin's appearance is achieved by a laser that eliminates the spike, the fact that he wasn't too lazy in his design still stands. To get a better rating, it would need to have more.
2nd coin - Silver: Second coin requires numerous trigger orbs and a key during the quicker Cube phase at 0:29. Third trigger orb needs a green key to access a platform. These items aren't hard, but having more makes it great. At 0:31 and 0:35, whirling blocks help confuse the coin. 0:36 is unlocked with these collectibles. Obviously, a higher grade requires more work.
3rd coin - Silver: The third coin is more complicated. To reach the coin at 0:38, you must enter the Spider portal at 0:36. Normal routes are different. Nice to see coins with tricks and an additional way. Izhar done a good job adding other ways without disturbing the usual route. Gold need more, such as collectibles.