Geometry Dash Two The Top
Geometry Dash Two The Top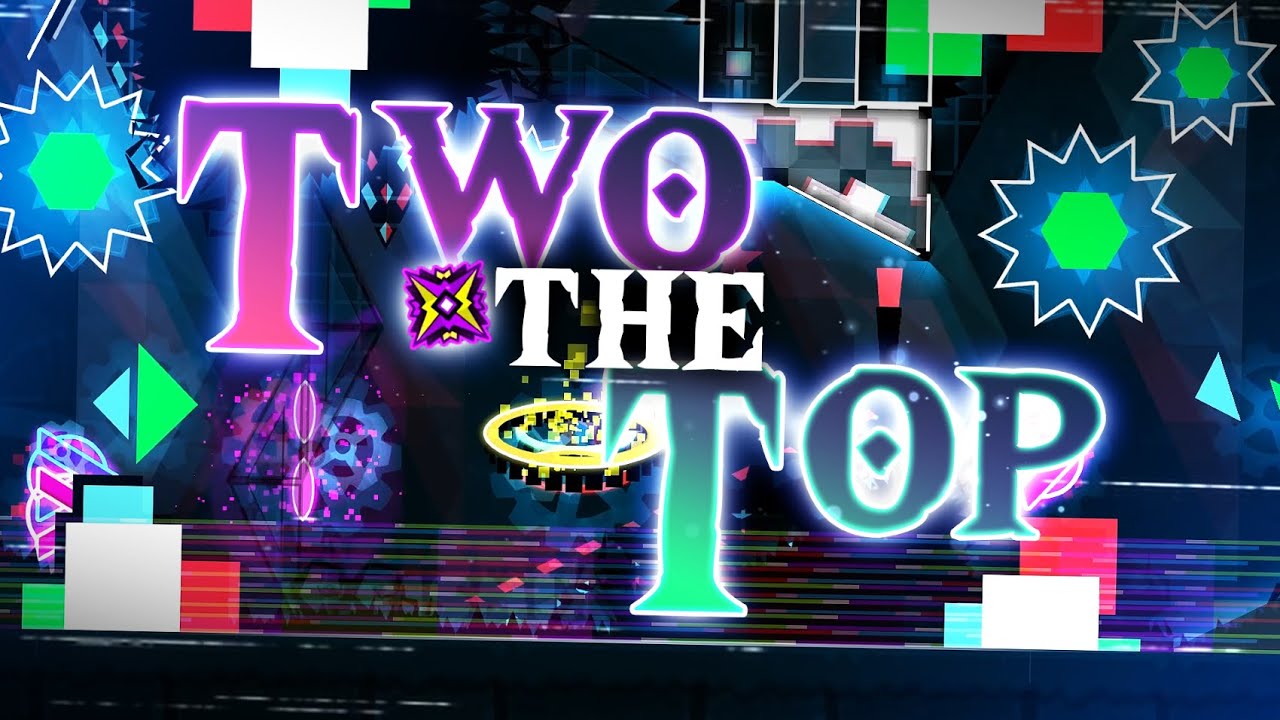 Geometry Dash Two The Top
1
5
5
Geometry Dash Two The Top is an epic Medium Demon Level, rated at 10 stars. This level was created by Cirtrax, an American player, level designer, and former moderator of Geometry Dash. He is famous for designing levels such as Bubbly Blast, Impulse Drop, and E, as well as experimental levels such as Memori and Q5 in the game. Cirtrax is most known for his "the top" trilogy, which consists of the levels To The Top, Two the Top, and Through the Top, as well as his two Extreme Demons, Prismatic Haze and Chromatic Haze. He employs a kaleidoscope of vivid hues throughout all of his stages.
How to play
Press [up] [w] [space] or click to jump and to jump on yellow rings

Avoid the spikes In ship mode, hold to fly up and release to fly down

Hit a yellow pad to jump high Hit a blue pad to jump higher (missing a gravity portal)

For bonus points, collect the coins Press L to toggle effects (to reduce lag)
If you want to post any levels you beated on YouTube, you can.