Geometry Dash Monster Mischief
Geometry Dash Monster Mischief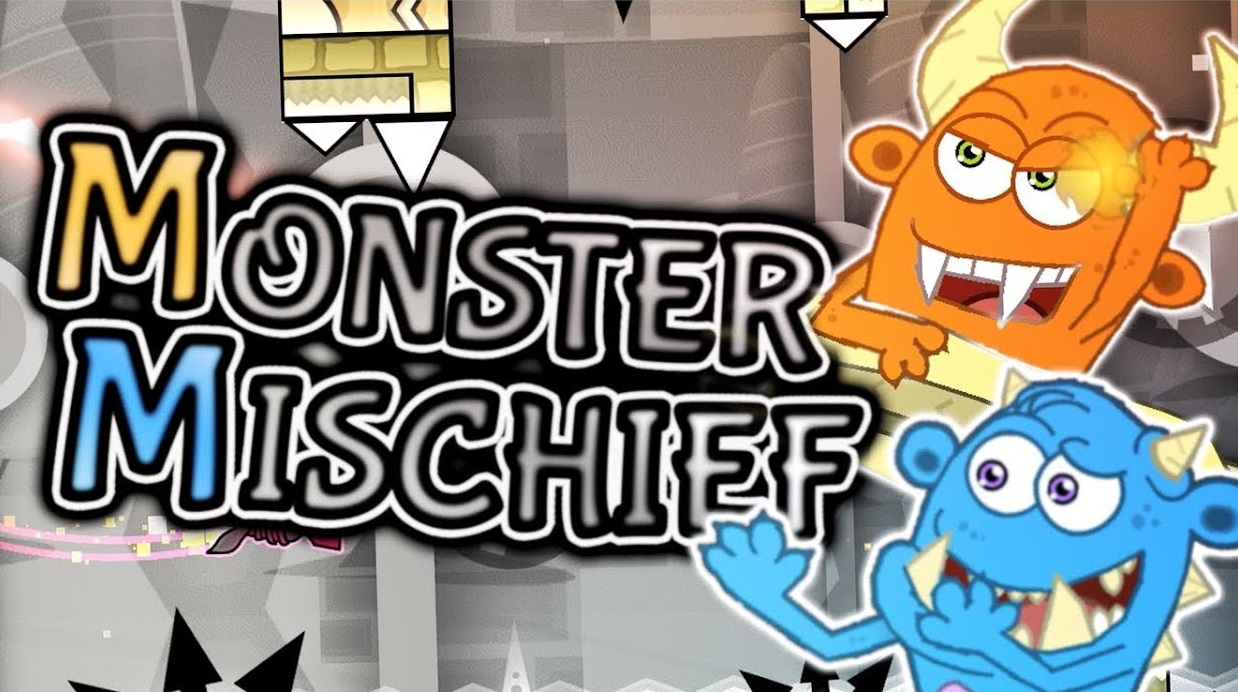 Geometry Dash Monster Mischief
2
5
5
Geometry Dash Monster Mischief is an epic Insane level rated 8 stars and 3 user coins, created by MrKoolTrix. It's the third level in the Monster Gauntlet series.
Description
In Monster Mischief, the game begins with a rather basic cube that sometimes speeds up and slows down. A ball with two speeds follows it. On sometimes, it triples. The player then slows down and enters a teleport portal to a cube with size and gravity variations that is somewhat quicker. Then comes an extremely quick spider, which in the end transforms into a little cube and periodically modifies its pull with blue jump rings.
After that, a boss appears during a brief, sluggish, automated portion. After that, there is a stage decrease. A spacecraft with triple speed and variable gravity appears at the beginning. Watch out for hostile strikes at this stage. At the ship's stern, there is a slowing. Following that, the spider spawns at the first drop's pace. To defeat the monster in this mode, you must hit three red buttons simultaneously. You should also stay away from his assaults. The player is then let go. After some time, it picks up speed once again and moves toward the cube with variations in gravity, size, and speed. Following that, it transforms into a UFO.
There are challenges around that might be challenging for those with less expertise. The size and draw are altered. At the conclusion, he changes into a robot, slows down, and eventually triples his pace. The player in this mode flees from the boss. It eventually transforms into a cube, and to beat the adversary, you must click on the red ring that unlocks the trap door. Then everything starts to slow down, and eventually the player is thrown towards the finish line.
Trivia
This stage and a portion of Empyrean level from the Magic Gauntlet are identical.